At Skylar Modeling School, we get often asked how to become a model. There is not a quick or easy answer to it, and depending on what type of model you are, there are different ways to become a model.
In this article, we will go over all the aspects of becoming a model, step-by-step.
HOW TO BECOME A MODEL
The first step is finding out which type you are. As there are many different types of models out there, you have fashion and editorial models, commercial models, male models, plus-size and petite models, teen, Instagram, and many other types of models. Knowing which type you are or want to be will help you greatly to pursuit a career in this field. Let's say you contacted ten agencies, and all the agencies have rejected you, but what you didn't know was that you only contacted commercial agencies. You might be a high fashion model. Therefore the first step in becoming a model is to find out which type you are!
HOW TO BECOME A MODEL
Every model type have different characteristics, have a look at the infographic below, and find out which type you are!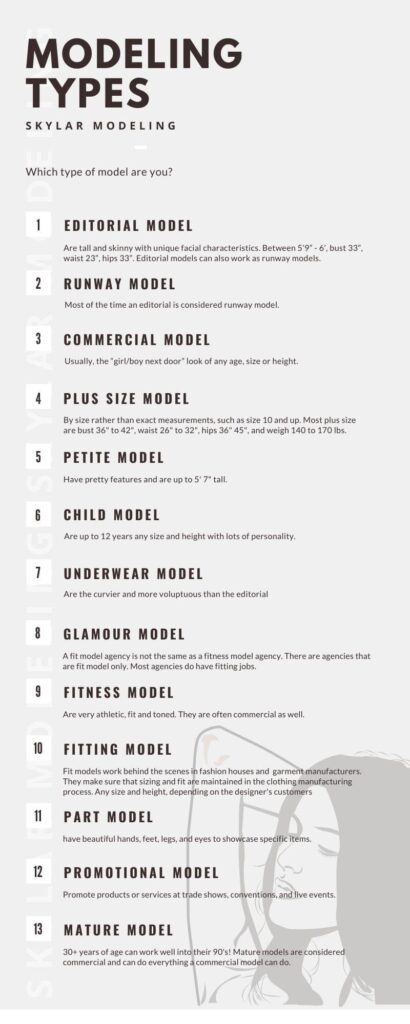 DON'T SPEND MONEY ON EXPENSIVE PHOTOSHOOTS
One of the big misunderstandings on how to become a model is that you need to spend enormous amounts of money on costly photoshoots, but that is not true. You don't have to spend a fortune on photoshoots to create images and, depending on what type you are, your modeling portfolio book images may differ.
If you are a runway model, your portfolio will be edgier looking than that of a commercial model, which will look more approachable.
If you are planning to have a photo session, make sure that you know what type you are and what kind of images suit best with your look, more modeling tips about that a little later.
Most aspiring models don't have any experience as a model, nor do they have friends, family, or a mentor to help them get started in the industry. That's why we usually advise not to spend money on expensive photoshoots as much comes to play in the creation of worthwhile images. If you are looking for agencies, you can send them an email with your polaroids or digitals attached. You don't need professional photoshoots, but there are some exemptions.
WHAT ARE DIGITALS / POLAROIDS?

Digitals and polaroids are used by a model manager, casting directors and designers, it's a basic photograph of you as natural as possible with different angles. Front, side, back, another side, close-up and full length, in form-fitting clothing and swimwear or lingerie. You can see an example below. These images are widely used in the industry and sending these images to agencies is a great way for them to see how you look and for them to tell if they want to sign you or not.
ONLY GET QUALIFIED PHOTOSHOOTS
As mentioned before, there are some exemptions to photoshoots. They can help to get you signed with agencies and booking you modeling jobs (without agencies). It will show how photogenic you are, and there are just a few things you have to be cautious about when you are planning photoshoots. There is a difference between photoshoots. A photo session can look cheap and cheesy very quickly. Top modeling agencies will be put off by seeing cheesy photoshoots; it's more effective to send your digitals to them.
Photoshoots can help you increase the chances of getting signed with modeling agencies, but, you don't need modeling agencies to get into modeling. Still, you do need a photo session to become a model. There are many platforms out there that you can submit you and your pictures to and have clients reach out to you, without the help of a model manager or agencies, more on that later.
Let me share with you some modeling tips and tricks to make sure that you are not wasting your money and getting a high-quality photo session for your modeling portfolio book.
MODELING TIPS FOR HIGH-QUALITY PHOTOSHOOTS
Find out which type you are. Discover models that are in your category, select images that they use in their modeling portfolio book, and create a mood board for your photoshoots. Make sure you have a qualified photographer, who has experience with agency models, someone who has worked with agencies and has a good reputation. You can browse the Instagram of modeling agencies and find content where photographers are tagged.
Check out the photographer's website and Instagram, if you believe the photographer is well suited, reach out to him and ask how much it will cost to have a photo session.
When you established contact, share your mood board with the photographer and ask if they have a mood board or references close to your mood board for your review. Discuss if you need a stylist, hair, or makeup artist if you want to shoot it in a studio or outdoors.
Ask how long post-production will take and when you will receive your images. Request to the photographer to pay 50% upfront and to pay 50% once you receive the photos.
HOW MUCH DOES A MODELING PHOTO SESSION COST?
Photoshoots can be very expensive. If you would rent a studio with equipment and a full team, it can cost you anywhere from $800 to far over $4000, depending on your location and the quality of the photographer and its crew
TWO MODELING TIPS TO LOWER THE COST OF PHOTOSHOOTS
Outside Photoshoot
By having a photo session outside, you don't have to pay for the studio, which is an enormous expense. You can use blurred city backgrounds, use building walls, and let your town or city become the inspiration.
Plan ahead of time (without stylist, hair and makeup artist)
Preparation is vital to successful photoshoots. Create a mood board with the pictures that you and the photographer have decided to create. If you have put together great outfits and know how to apply your makeup and do your hair, then you don't have to pay for a stylist, hair, or makeup artist. Make sure that you communicate this with the photographer and ask for his opinion regarding your styling, hair, and makeup.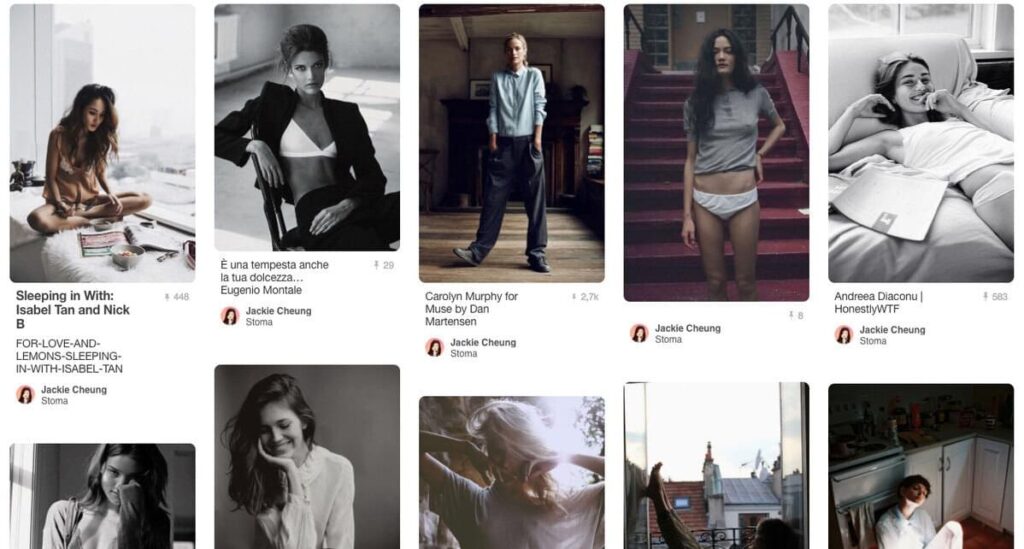 WHAT IS A MODEL MANAGER LOOKING FOR IN A MODEL?
When you have prepared everything to detail, now you have to work on the product, which is you. The first photo session can be daunting, you might be nervous or feeling a bit insecure, and all of these feelings are normal. It takes time, practice, and experience to become comfortable in front of the camera.
It's great to understand what a model manager and agencies are looking for in models. The next two modeling tips that I am about to share with you, will help you grab their attention.
TWO MODELING TIPS FOR PHOTOSHOOTS
Plan ahead of time (without stylist, hair and makeup artist)
A model manager want to see that you are comfortable having photoshoots, that your personality shines through on the images, and that you are full of confidence.
As a model, it's your job to sell products and create brand awareness for the brands that hire you, and every brand wants to express the confidence of their products and services. It's easier said than done, sometimes things just don't go the way you want it to be. Maybe the photographer is in a bad mood, the weather is rainy, the clothing is wrinkled, or you just fell and cut open your knee. There are so many factors that can go wrong to bring you in a bad and negative mood, which will translate into the images. Try to stay confident, uplifting, vibrant, positive, and with a lot of energy and see how this will translate into your photographs for your modeling portfolio book. Confidence is not something that you are born with but something that you gain through practice and repetitions.
PRACTICE YOUR MODEL POSES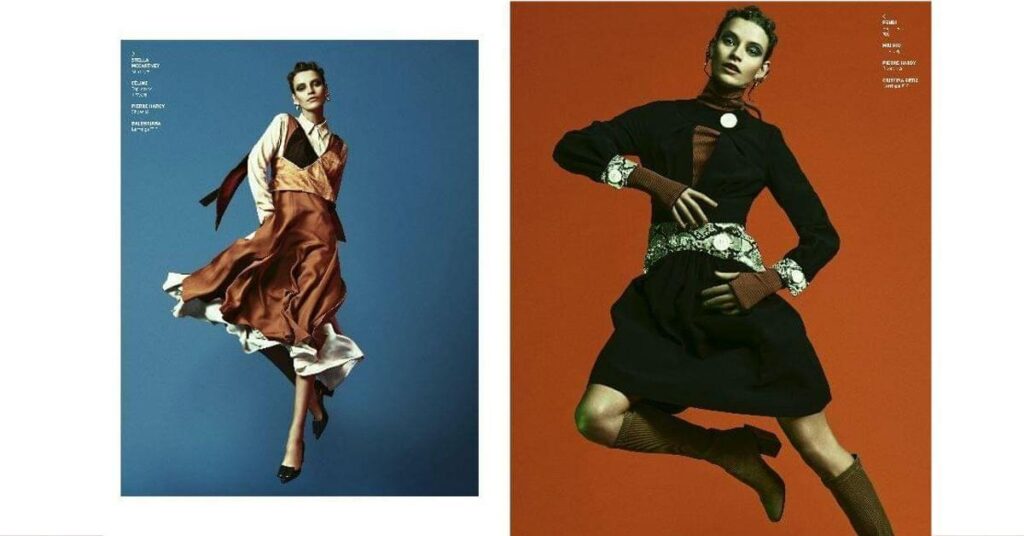 To be confident and feel free enough to bring your personality to the photoshoots, you have to practice your model poses.
Your goal is to create variations during your photoshoots, use different model poses and emotions to get a wide variety of images for your modeling portfolio. If you are stiff and don't give enough variations, then all the pictures will look the same, with just different clothes and backgrounds, but it will not show diversity, which is very important to have in your portfolio book.
Wear different outfits, stand in front of the mirror, and create different model poses, move your hands, arms, tilt your head, re-position your legs. Focus on your facial expressions and emotions, from laughing out loud to a smile to a confused look and go even further until you reach a dark place of frustration and pain. This will give you a range of emotions and moods, remember you are telling a story in an image.
You see, many factors play a role in creating a successful photo session. If you are new, with no experience, practice, or guidance, you can be wasting a lot of money organizing photoshoots before contacting agencies. Prices will be costly, and the quality can be questionable as you have no idea what a model manager is looking for.
Great photoshoots will increase your chances of being signed. It helps the model managers to visualize a modeling portfolio book already, and you have proven that you are worth investing time and money into your career. You will be able to book jobs by yourself through the platforms that share with you soon. Photoshoots, in general help you gain confidence, you can enjoy the experience and have amazing images and memories doing so.
MODELING CLASSES & GUIDANCE
If you are a bit overwhelmed and you don't know where to start. Instead, you prefer to have mentors and coaches help you how to become a model. Practicing model poses with you, organize mood boards, and set up photoshoots tailored to your needs, then you are not alone.
At Skylar Modeling School, we received that request a lot, and we have a weekend of modeling classes, cover everything that you need to know on how to become a model. You will learn how to be confident instantly, learn model poses, how to walk the runway, and present yourself. The modeling classes include professional photoshoots tailored to your look with quality images for your modeling portfolio. We share with you how to get modeling agencies and book your modeling jobs!
We have more than 25 years of combined as international models, working with the top leading agencies, including IMG, Elite, and Next Models. We have worked for Prada, Dior, Hugo Boss, Michael Kors, Calvin Klein, and many, many more. We are sharing the modeling tips and tricks that we have learned over the years, showing you a path of how to get to your dreams and goal the same way that we and many have others done it.
You can find our upcoming modeling classes and locations here.
FINDING THE RIGHT MODELING AGENCIES

WHAT IS A MOTHER AGENCY
A mother agency is an agency usually in a local market; these modeling agencies help you build up your career and get you into modeling. First, you will start with local modeling jobs, and the mother agency will then reach out to more prominent agencies worldwide and propose you to them. A mother agency will be your model manager, negotiate rates, and approve modeling jobs on your behalf. A mother agent usually has strong connections to agencies that they work with already and can help you greatly in achieving your career.
CONTACT MODELING AGENCIES
Send an email and attach your digitals and the images of your photoshoots. Mention in the email your name, age, height, and social media platforms. Modeling agencies are receiving a bunch of submissions, and it can take a while for them to respond to you. It's very reasonable not to have an answer back at all.
I would suggest to send them an email every 3 to 6 months. The fashion industry and model managers keep changing. Maybe you were not the right fit at that moment, but if a new model manager is hired and sees your picture 6 months later, they might consider you that time.

GET EXPOSURE
The industry has changed a lot over the years, now more than ever, you are your brand and have tools to build up momentum for yourself. Use your favorite social media platform to grow an engaging audience; Instagram is the most favorite under the models.
And if you think that you need all professional photo's on your Instagram to be a model, don't worry. We have tested with our female models to post-high production photoshoots or a spontaneous selfie, and a lifestyle image performed 95% of the time better than high production photoshoots.
Engage with industry people, leave comments, like and follow model manager, photographer, casting directors, stylists, hair, and makeup artists. When you have engaged with them for a while, you can DM them that you love their work and if they have any projects coming up soon that you would like to be part of it.
HOW TO GET MODELING JOBS?
You can become a model without having modeling agencies. There are now more and more ways to get jobs without an agency. Modeling agencies are excellent in negotiating your rate and put you in front of the best clients. Still, many brands and clients need female models who don't use agencies, and you just have to put in some work yourself. Check out the following platforms where you can create an account, upload your photoshoot images in a modeling portfolio book, submit yourself to castings, and reach out to potential clients.
Swipecast: Platform where clients book models
New Book: Platform where clients book models
​​Model Mayhem: Modeling community
​Backstage: Castings and auditions
​Upwork: Freelance
Brands are always looking for more exposure and paying Instagram models to pose with their products on your social media channel. It's a myth that you need a million or even 100k followers, to have brands interested in you. Brands are looking for engagement rates, and the engagement rate is higher among micro-influencers. Meaning Instagram models with accounts from 2.000 up to 50.000 followers are performing better than accounts who have a million followers.
DO I HAVE TO LOOK LIKE A MODEL TO BE A MODEL?
Now that you have a great understanding of how to become a model, step by step. The question remains, do I have to look like a model to be a model? The typical model has a distinct look, body type, and height. These female models are on the covers of magazines and walking the runway for victoria secret. But, there are so many different modeling jobs and opportunities out there, with diversity being more in trend than ever before.
Plus-size models can earn now more than $5 Million a year, transgender models are trending, and unique looking models are on the cover of magazines.
There is not a straight answer to how a model looks like, what is very important, and what should go with your look is optimism with a great personality. At the end of the day people have to work with you, and if you have a very pleasing personality, your chances of getting modeling jobs are so much better.
Make sure you have a look at our modeling classes, follow us on Instagram, and shoot us a message if you have any questions. We are always happy to hear from freelance models and their journey!
WATCH A DAY OF A MODEL