If you have a curvy body and ever thought of becoming a plus size model, then the time couldn't be more right! Plus-size models are enormously trending in the fashion industry, with lots of potentials and with paychecks that make your heart skip beats.
The empowering body-positive times that we live have been noticed by the retail industry, designers, and the top modeling agencies worlwide, with a lot of them having now a plus size or curvy modeling division.
HOW TO BECOME A PLUS SIZE MODEL
In this very competitive industry, it can be challenging to get your foot between the door with top modeling agencies and model scouts. Sometimes its pure luck being at the right place at the right time, and it seems that you can't do much about it, but that's not entirely true. There are, in fact, multiple things that you can do and some things that you shouldn't do when you want to become a plus size model. Outlined below are the tips and tricks to enhance your chances of success and become the curvy model that you want to become!
DON'T SPEND MONEY ON EXPENSIVE PHOTOSHOOTS
First off, I want to address one of the big misunderstandings on becoming a plus size model. You don't need to spend enormous amounts of money on expensive photoshoots. In most cases, aspiring models don't have enough experience to direct a photoshoot worthy enough for your portfolio.
Agencies are particular with whom they work with to create your portfolio images, and not just everyone makes the cut. If you have experience or have friends who have such knowledge, then with all means, go ahead. Still, if you like many other aspiring models, you will be better off focusing on digital photographs (polaroids) only.
The agents have a keep eye scouting models of just digitals, where if you send them a photoshoot below their quality standard, that can influence your outcome negatively.
WHAT ARE DIGITALS / POLAROIDS?

Digitals and polaroids are the trademarks of the modeling industry. Digitals capture your most natural self and are professionally used by the model manager, agents, casting directors, and designers.
Shoot different angles for your digitals: front, right profile, back, left profile, close-up and full length in different outfits, wear formfitting clothing like skinny jeans and a tank top or t-shirt and a pair of high heels. Also, create digitals in your swimwear or lingerie. Sending these images out to agencies is a great way for them to decide to sign you or not.
ONLY GET QUALIFIED PHOTOSHOOTS
Photoshoots can help you increase the chances of getting signed with modeling agencies, but, with the industry-changing, you don't need modeling agencies to become a model. Still, you do need a photoshoot to become a model. Nowadays there are plenty of options to work without an agency. You can submit your images to platforms where clients post modeling jobs and they can directly reach out to you. To get accepted to such profiles you need to have some professional images and look like a working model to grab the attention of potential clients.
Let me share with you some modeling tips and tricks to make sure that you are not wasting your money and getting a high-quality photo session for your modeling portfolio book.
MODELING TIPS FOR HIGH-QUALITY PHOTOSHOOTS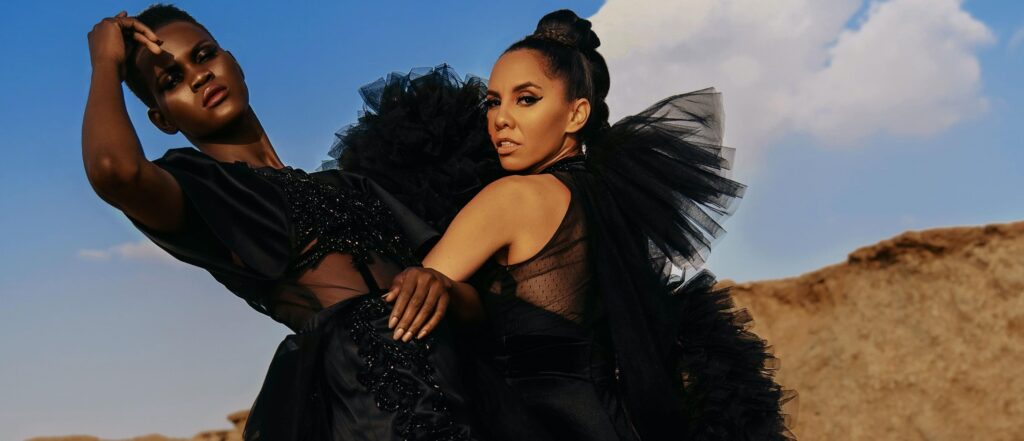 Discover curvy models that come close to your look, create a mood board for your photoshoot, and use the model's portfolio images as inspiration for your mood board.
Make sure you have a great photographer, who has expertise with plus size agency models, someone who has worked with agencies and has an excellent reputation. One way to find qualified photographers is to go to the agencies' Instagram and look for photographers that are tagged in their images.
Then, check out the photographer's online presence, and if you believe the photographer is a great match, reach out to them and ask the cost of a test shoot.
Once you have contact, share your mood board and ask if they can share their mood board for your review. Find out if you need a hair and make-up artist or a stylist and if you want to shoot it in a studio or outdoors.
Sometimes it can take a long time for photographers to send your images, ask beforehand how much time they need for post-production and request to the photographer to pay 50% upfront and to pay 50% once you receive the photos.
HOW MUCH DOES A MODELING PHOTO SESSION COST?
Photoshoots can be very costly and vary a lot depending on the quality of the photographer, its crew, and your location. If you need a full team, rent a studio with equipment, it can cost you anywhere from $800 to far over $4000.
TWO MODELING TIPS TO LOWER THE COST OF PHOTOSHOOTS
Outside Photoshoots
A photo studio is an enormous expense which you can eliminate by shooting outside. Use blurred city backgrounds, find walls from buildings, and let your city or town become the inspiration.
Plan ahead of time (without stylist, hair and makeup artist)
To have a successful photo shoot, you need to be prepared. Start with creating a mood board with images that you have selected with your photographer, put some outfits together so that you don't need a stylist. If you are good at applying your make-up or style your hair, that would save you a lot of money too. Just make sure that your photographer approved your styling and style.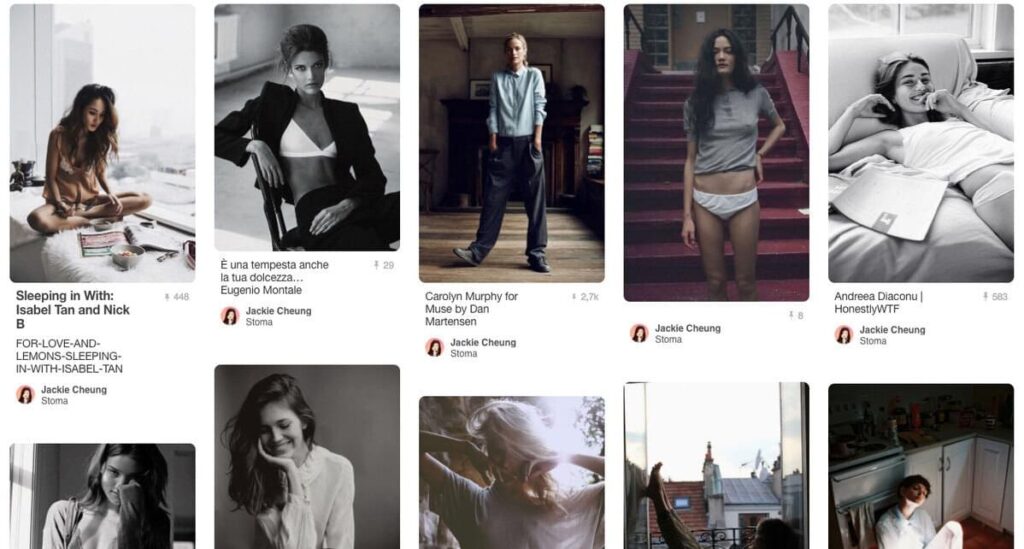 WHAT IS A MODEL MANAGER LOOKING FOR IN A MODEL?
Now that you are well prepared, its time to work on the product, which is you! If you are new to having photoshoots, then it can be intimidating. Feeling nervous or insecure is normal, and over time with practice, you will become more comfortable in front of the camera.
It can help you a lot to understand what model managers and agents are looking for in a model. The following modeling tips will help you grab their attention.
TWO MODELING TIPS FOR PHOTOSHOOTS
Personality and Confidence
A model manager looks for personality to shine through on the images. Be full of confidence and comfortable in front of a camera.
The job of a model is to sell products and create brand awareness for those brands that hire you. Brands want their products and services showcased with confidence, but sometimes staying confident can be difficult. Maybe you have a bad day, or the photographer has a bad day, and if this will crush your confidence, it will be visible on the images. Always try to stay confident, vibrant, uplifting, positive, and with a lot of energy and see how that shows up on the photos for your model portfolio.
PRACTICE YOUR MODEL POSES
To be confident and feel comfortable enough to bring your personality on set, you have to practice your model poses.
You should have a wide variety of images in your modeling portfolio, which you can achieve with different model poses and emotions.
If you don't give enough variations, all the pictures will look the same, with just different backgrounds and clothes, but it will not show diversity, which is very important to have in your model portfolio book.
Start with wearing different outfits and stand in front of the mirror. Create different model poses by moving your hands, arms, tilt your head, re-position your legs. Pay attention to your facial expressions and emotions, from laughing with teeth to a smile without, to a confused look, and try to go even further until you reach a place of confusion and pain. This will give you a wide range of moods and emotions, remember you are telling a story in a photo.
You see, a lot comes to play in creating a successful photo session. If you are brand new and don't have the experience, you can be wasting a lot of money organizing photoshoots before contacting agencies without knowing if its a success. Prices can up quickly, and the quality can be questionable as you have no idea what a model manager is looking for.
Great photoshoots will defiantly increase your chances of being signed. It helps the model agents to visualize a modeling portfolio book already, they can directly start their marketing on you, and you have proven that you are worth investing time and money into your career. You will be able to book jobs by yourself through the platforms that I will share with you soon. Photoshoots, in general help you gain confidence, you can enjoy the experience and have amazing images and memories doing so.
MODELING CLASSES & GUIDANCE
Starting a modeling career can be overwhelming, especially if you don't know where to start. You can find mentors and coaches to help you become a plus size model, guide you with modeling poses, create mood boards, and set-up high-quality photoshoots for you.
We received that request a lot, and we have a developed weekend of modeling classes. We cover everything from a-z that you need to know on how to become a model. You know how to stay confident, learn how to never run out of model poses, how to walk the runway, and present yourself. The modeling classes include professional photoshoots tailored to your look to create stunning images for your modeling portfolio. We share with you the best practices on how to get modeling agencies and how to book your modeling jobs!
With more than 25 years of combined international modeling experience, being signed by top leading agencies, including Next, IMG, and Elite Models, and have worked for Prada, Dior, Hugo Boss, Michael Kors, Calvin Klein, and many others. We are now sharing the modeling tips and tricks that we have learned over the years, showing you the way that worked for us and many aspiring and freelance models.
Find our upcoming modeling classes and locations here.
FINDING THE RIGHT MODELING AGENCIES

WHAT IS A MOTHER AGENCY
A mother agency is a model management usually in a local market; these modeling agencies help you build up your career and get you into modeling. First, you will start with local modeling projects, and the mother agency will then reach out to more leading agencies worldwide and propose you to them. A mother agency will be your manager, negotiate rates, and approve modeling jobs on your behalf. A mother agent usually has strong relationships to companies that they work with already and can help you greatly in achieving your career.
CONTACT MODELING AGENCIES
Modeling agencies are receiving a bunch of submissions, and it can take a while for them to respond to you. Send them an email and attach your digitals and the images of your photoshoots. Mention in the email your name, height, age, and social media handles. Keep in mind; it's very reasonable not to have an answer back at all.
If you don't hear back, send them an email every 3 to 6 months. The modeling industry and its agents keep changing. Maybe you were not the right fit at that moment, but if a new model manager is hired and sees your picture 6 months later, they might consider you that time.

GET EXPOSURE
The modeling industry has changed a lot over the years, and now more than ever, you are your brand and have tools to build up awareness around yourself. Use your preferred social media platform to grow an audience with Instagram being the most favorite among the models.
And if you believe that you first need professional images to start on Instagram, don't worry. We found out that a spontaneous selfie outperforms high production photoshoots 95% of the time.
Try to engage with people in the industry, leave comments, like and follow casting directors, model managers, photographers, stylists, hair, and makeup artists. When you have engaged with them for a while, you can DM them that you love their work and if they have any jobs coming up soon that you would like to be part of it.
HOW TO GET MODELING JOBS?
Having a modeling agency is defiantly helping you succeed as a model, but it's not necessary to become a model. There are now more and more ways to get modeling jobs without an agency. While modeling agencies are skilled in negotiating your contracts and put you in front of new clients. Still, many clients and brands need models who don't have agencies, but you have to put in some work yourself. The below platforms are worth checking out; you can create an account, upload your photoshoot images in a modeling portfolio book, submit yourself to castings, and reach out to potential clients.
Brands are always looking for brand awareness and paying influencers to pose with their products on social media. It's not true that you need over 100k followers to be considered an influencer. Brands focus on engagement rates, and those are better among micro-influencers who have anywhere between 2.000 and 50.000 followers.